Circo Michelangelo shares his creations to encourage the public to cultivate autonomy in being and thinking.
Art can transmit fundamental knowledge that awakens in each of us our true nature.
Since my earliest youth, I have sought to answer essential questions such as life, death, gravity on earth and elsewhere on the stars. Through that research, I found clue fragments in areas like biology, botany, mathematics, and even in history. My attention was drawn by the recurring presence of geometric shapes.
These shapes began to coordinate and store themselves in my mind as if in a drawer, like a file. Since then, through my works, I "print" those files and share my Art. Most of these achievements suggest to visitors the idea of cultivating the autonomy of BEING and thinking.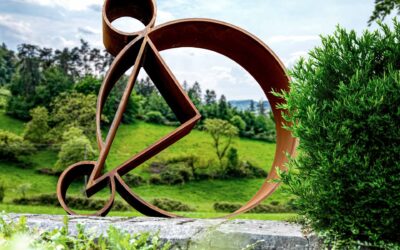 « NASCITÀ di Michelangelo » is a minimalist work inspired by a conversation about our origins with someone close to us.